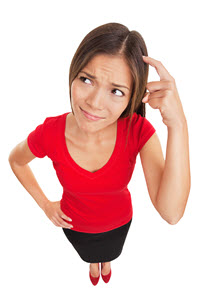 Have you ever had a coach give you great tips?
What would you think if the coach then told you to forget what you're doing?
Would you think he or she was a little crazy?
Or at least a bit misguided?
I bet you think business networking is great marketing strategy. I agree. But, what if I told you I think it works best when you forget what you're doing?
Call me crazy, but let's see if I can convince you.
Defined Networking
Think about business networking. Now, imagine you're the head of a sales team. How would you define the marketing strategy to a sales newbie?
Need some help? The following is the Business Dictionary's definition.
Creating a group of acquaintances and associates and keeping it active through regular communication for mutual benefit. Networking is based on the question "How can I help?" and not with "What can I get?"
That last part is what I'm getting at.
When helping others becomes second nature, you have hit on networking nirvana.
Click To Tweet
Doing it Even When You're Not
Not So Absent Marketing
Two posts inspired this one. The first one was from writing colleague, Lori Widmer.
Lori's blog, Words on the Page, offers advice for freelance writers. Her practical pearls work for any business owner.
In a recent post, Lori confessed she had not actively marketed in the past year, yet she is busier than ever. How can that be?
Because Lori forgets that she never stops networking. It just doesn't feel like networking. I've observed Lori's networking first hand.
Staying in touch through social media
Sharing good information
Interacting regularly
See? Business networking. And that's good marketing.
Not So Traditional
That brings me to the second post. It is a LinkedIn Publisher article in which Allan Collins professes he has stopped networking.
If you read the article, you'll find that Alan has not really stopped networking. Instead he has moved away from the "traditional" mindset of networking.
Going to industry events/having dinner with a prospect
Exchanging business cards
Talking about yourself
Following up with email
Pitching your need (to secure a job, sell a product…)
Sound familiar? Alan's advice?
"Stop networking and start…helping!"
Making it Second Nature
How do you know when networking has become second nature? That point when you forget you're doing it? Here are a few signs.
You're truly interested in what others are doing or saying
The thought, "how can I help," beats out the "what can I get" reflex
You share something because you want others to enjoy it, too
Second nature networking puts YOU before I.
Click To Tweet
Your network understands your intent, perhaps better than you do yourself. Let me give you an example.
I receive regular emails from a LinkedIn connection. We share common business interests and I find his insight fascinating.
However, I've noticed something he does that is off-putting. I receive an email each time he publishes a new article. The emails are engaging and typically end with a variation on an invitation to let him know if there is anything he can do for me.
I responded to that invitation once. I asked if he knew someone who would benefit from my business writing services, that he'd keep me in mind.
His response? Silence.
No acknowledgement (not even – I sure will keep you in mind)
More emails, each time he published an article
The same invitation to let him know if he could help
Does that sound like his intent was in helping me? Or himself? The invitation sounds good. It loses all meaning when a response is met with silence.
However, I continue to share his articles because they're worth sharing. Call it an effort to practice what I preach.
How about you? What networking stories would you like to share? Are there any you'd like to forget?
Please share your thoughts in Comments.
==================================