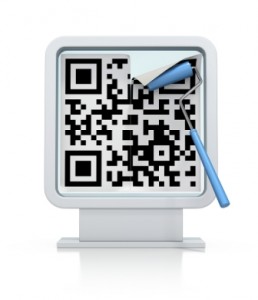 The first in a three-part post defined QR codes and provided a bit of history about them.
Now it's time to get down to the fun part –
How do QR codes work?
What do you need to make QR codes work?
Make it Work
Before we put the cart before the horse, we should know what we need to make these square soundbites work.
A mobile phone with a camera – or –
A webcam (more about this later)
A QR code reader
Web access
I must admit when I first heard about the codes, I pictured carrying my scanner down the street.
Hardly practical.
I should have known it involved a smartphone. You know those devices that do everything but make calls when you need them.
QR Code Reader
Some smartphones come with the software already loaded; however, you can download an application (app).
You can get QR code readers at the App Store for iPhones
Blackberry App World for Blackberrys (duh)
Mobile codes for Nokia phones
Or the 14 million markets for Android and other apps
You do need to make sure the apps are compatible with your phone. Like any software, your personal preference may be different from others.
Here are a few options.
i-nigma – This is one I found mentioned repeatedly while researching readers. It is supposed to work on any mobile phone with a camera.
iPhone Apps (free)
(free) QR Code reader apps
QR Code Scanner Pro – This is the one I have. I have only been using it a short while-so far, so good.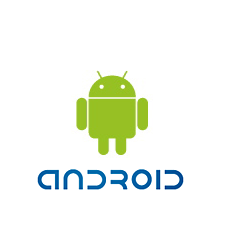 (free) QR Code reader apps
This is a very small sample. Like most apps, there are free ones and those with nominal fees for download.
Webcam
You can load reading software to your computer and provided you have a webcam, you can scan in the codes and project the information on your monitor – instead of that teeny, tiny smartphone.
Not that this baby boomer would understand that problem.
Note: the webcam works with mail, magazines or other material with QR codes you receive at your home. We do not recommend stealing store posters and taking them home for scanning.
How Does it Work?
Smartphone? Check
Camera? Check
QR code reader software? Check
Congratulations! You are ready to crack the code on those square mysteries of information.
Depending on your software, you simply –
Initiate the reader app on your phone
Aim your smartphone at the code
Wait for it to read the code
Then watch it deliver the link/information to your smartphone
Make sure you hold the smartphone steady and capture the whole image.
Some of the information may be in the form of a v-Card (file format for an electronic business card). Your reader may ask if you want to save it to your address book.
But, what if you want to make your own QR codes?
That's simple, too – my favorite word – simple.
Create Your Own
There are several sites for creating your own QR codes.
Here are five free code-generator sites.
Bit.ly
It was news to me that the link shortener also generates QR codes.
Here's how it works.
1. Copy a bit.ly shortened link and add dot QR at the end of it
For example, here is the link for the first post in this series –
http://bit.ly/mX77fW.qr
2. Paste that link into a browser
3. Enter and it takes you to your QR Code
Here is what the site turns into codes.
URL
Email address
Phone number
Text
Vcard
Text message (with phone number)
YouTube video
Kaywa offers the following.
URL
Text
Phone number
SMS message
This code generator allows you to customize the color and format.
Here is my blog URL with my blog's theme color – cool!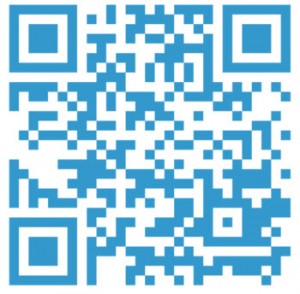 Your options are –
URL
Text message
Phone number
SMS
Email
Will it Work for You?
Now you know –
What the codes are
What you need
How they work
How to make your own
We touched on some of the uses in the first post.
We'll explore some more, as well as the Good, the Bad & the Ugly in the final post of the series.
What do you think so far?
Do you have a favorite reader software app? Favorite code generator?
Share your experience in comments.
See you on Post #3 – coming soon to your favorite blog post feed.
====================
This is the first topic of seven from my What I Want to Learn list. It's another round of practice what you preach. I have to stop preaching! I hope you enjoy the series. I would love your feedback.
BigStock Photo credit (under Title-the rest are actual QR codes)
=====================
Helping you Keep it simple, clear & uniquely yours – contact me for help with your business writing needs.
====================