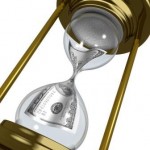 I thought it would be a simple move.
I decided to move my personal blog to WordPress.
I found a WordPress theme that I liked.
It offered lots of options
I love options
Suddenly, simple options stole my time.
Be Careful What You Ask For
The creators of the WordPress theme really did do a good job with instructions – much better than most.
Even with good instructions, here is what I found.
Changing one option affects another
Even when you change an option, another can override it
Those in the help forums talk funny
Amateur meet techie.
Simple is Difficult
The challenge of making something complex simple is it's, well, difficult.
There are different levels of understanding
Technical is a second language for some
Anticipating questions is anyone's guess
Like many non-techies, I am in the blurry area of —
A little knowledge is a dangerous thing

I have some knowledge of CSS (Cascading Style Sheets)
Like most foreign languages, the natives speak variations
This makes translation difficult
Making Simple Simple
With so many challenges to communication, how do you ever make it simple?
Use technical language sparingly
If you do use it, explain it – or – link to an explanation for those who need it
Make it easy to find help
People are selective in what they take in.
Allow your readers to skip over the part they know or find help for what they don't.
If you are like me, and need some CSS help, here are a few sources I found.
I hope to have the personal blog live for prime time soon —
It simply takes time.
How do you make the complex simple? What resources can you share?
======================
Helping you Keep it simple, clear & uniquely yours – contact me for help with your business writing needs.
====================