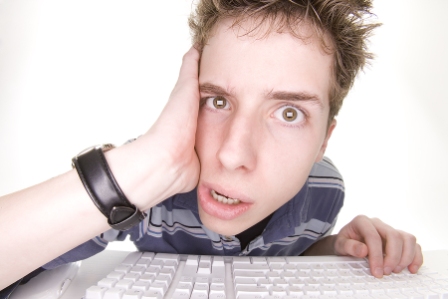 Do you struggle with how much online visibility is too much? Me, too.
There are those who take the response – I see you everywhere – as an incredible compliment. Their social media strategy is working.
Or is it?
When does being seen everywhere go from great to downright annoying?
For me, there are 3 classifications of annoying –
The hands-down annoying
The borderline annoying
The not sure it's annoying
Hands-Down Annoying
These are the no-brainers of annoying.
Same-day Postings of the Same Thing
This activity applies to the same posting on the same day – over and over again – to the same social media platform.
We heard you the first time
Or we meant to ignore you the first time
And we'll go from ignoring you to blocking you
Posting Explosion
This one is the cousin to the Same-day/Same-thing Postings.
You swear someone's computer just threw up all over the internet.
Multiple postings
Minute by minute
Clogging up our streams
I have one question – do you ever sleep?
Shotgun Responses
This technique is used by some who respond to questions in Answers, the LinkedIn category where users pose questions on a variety of topics.
It's like a race to see who can post the most inane, worthless answers in the least amount of time.
They're so bad, LinkedIn needs a new category – Spamsers.
Borderline Annoying
You know when someone tells you a story they told before?
1st time – you grin and bear it
A few more times – okay, now it's borderline annoying
If the person keeps telling that story, it's going to move into Hands-down Annoying.
You see it in online visibility
Maybe it's people in training for the higher category
Heck I've been guilty of it. Lucky I can blame it on boomer brain. Okay, maybe not.
These are a few examples. See if you agree.
Retweeting RTs of your Tweet with original message and names attached
Comments teetering on canned responses
LinkedIn invitations to connect with the pre-formatted request text
This kind of activity doesn't send your blood pressure soaring, but it might have you twitching a bit.
Not Sure It's Annoying
If you are like me, you sometimes question your social media strategy.
This is one award where you don't want the top category. Here are some from my not sure it's annoying category.
Same Post – Multiple Platforms
The growth of various platforms has many scrambling for recognition.
So we post the same blog posts to the biggies.
Twitter
Facebook
Google+
LinkedIn
And then we add them to networked blogs and other places.
The theory is that not all people are on all platforms so post everywhere.
Good strategy or annoying?
Same Day Posting Revisited
We established we hate the same postings on the same platforms multiple times a day.
But, is same-day posting okay in moderation?
Is twice okay?
Three times?
Four?
How many times a day is too many? And who decides that?
Signs You Are Annoying
There are signs when you are pushing the envelope on annoying.
People stop responding to your posts
Comments are getting more personal and hostile
You even annoy yourself
It's a fine line between online visibility and flashing. How do you keep your trench coat buttoned up?
Share your annoying categories. I hope this post isn't on the list.
=====================
Helping you Keep it simple, clear & uniquely yours – contact me for help with your business writing needs.
=====================