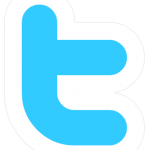 One of my favorite things about social media is the great people you meet. Danielle McGaw is a great example of that.
We met through Twitter and found we had similar ideas on business writing.
The theme of this blog is Keep it simple, clear & uniquely yours. When Danielle presented me with a guest post idea of How to Keep Your Business Writing Simple, how could I resist? Her checklist is one you will want to use in your own writing.
So sit back with me and enjoy Danielle's guest post. Don't forget to check out her blog, The Life of a Text Media Addict. Thank you, Danielle.
============================
By Danielle McGaw
As an administrative professional instructor at a business college, one of the most challenging parts of the course to teach was Business Communications.
As someone who writes on a daily basis it seemed so easy to me to write with proper grammar and sentence structure but almost all of my students found it a challenge.
I find that schools today do not put as much emphasis on writing skills as they used to, so the younger students especially found it difficult.
But that wasn't the biggest challenge.
The biggest challenge for most of my students was resisting the urge to use big words, fancy adjectives, and outdated expressions that make business writing awkward.
Business writing needs to be simple.
Simple Business Writing Checklist
Here is a checklist you can keep handy when you are writing for business purposes.
After you have written your article, letter, or other writing, go through the list and ask yourself these questions:
1. Is it short?
Business writing is not better if it is longer. Many think that longer will be more impressive but chances are that the only thing a long document will succeed in is boring the reading.
Clear business writing should simply point the reader to what they need to do next with as little words as possible.
Run-on sentences are the most confusing aspects of long business documents. Instead of looking like you know a lot, it just looks like you don't know how to communicate effectively.
2. Do you use formatting to guide your reader?
Headings, numbered lists, bulleted lists, and paragraphs make your business document easier to read.
Formatting guides readers so they anticipate what is coming next and it highlights important information.
3. Do you cut out big words?
Using simple language does not suggest that your readers will not understand it – it makes the text easier to read because they don't have to think as much.
Instead of saying disseminate say send out.  Instead of saying strategize say plan. There is no need to use bigger words.
Simple is always better.
4. Do you eliminate redundancies?
There are many redundant phrases (phrases made up of words that mean the same thing) that are used simply because people say them all the time.
In business writing, your goal is to keep it simple though, so watch for phrases like never, at any time (never means never – saying at any time is not necessary), advanced reservations, advanced warning, and surrounded on all sides.
5. Do you skip the jargon?
Unless you are writing a very technical article or business letter that is targeted at a very specific audience that will expect you to use jargon – skip it.
Jargon is language that is used only by people in a specific industry.  Jargon is often used to make you sound more important.  Confident business writers do not need to do this.
6. Do you get rid of outdated phrases?
There are some phrases that just sound horribly outdated and make your writing sound as if it was written by an old person.
These phrases also make you appear unprofessional.  As per your request is one of the most common outdated phrases. Simply say, As you requested.
How To Improve Your Business Writing
If you have noticed that your business writing needs to improve there are two things I recommend.
Write, write, write!
First, write!  Practice writing daily and practice writing in the style that you want to become accomplished in.
As I told my students daily – you can not get really good at something that you only do a couple times a week.
Football players practice every day. Musicians play their instruments every day. Graphic artists create new graphic illustrations every day.
If you want to be a good business writer you need to do some business writing every day.
Read, read, read!
The second thing you should do is read.
How can you get good at something if you don't have good examples to look at? Read quality magazines like Time or Maclean's.
Find good business writers online that you enjoy and follow them.
Read books about business writing. You need to expose yourself to the work of professionals if you want to learn how to write like the professionals.
The Bottom Line
The bottom line is that simple business writing says a lot about you and is beneficial to your readers.
It saves you time because you have less words to write.
Simple words are understood by all, so if your audience is going to cross cultural boundaries or if you have ESL (English as a Second Language) readers, they will be able to understand it.
And don't forget that simple business writing is a sign of confidence.
When readers see that you do not need to use inflated language they will feel that you are someone that really knows what they are talking about!
=======================================
Danielle McGaw is a full-time freelance writer and text media professional.  She enjoys Tweeting on her outdoor patio in the morning with her cup of coffee by her side almost as much as she loves working late into the night on an exciting new project. Find out more about her Life of a Text Media Addict or join her on Facebook.
========================================
===========================================================================================================
Cathy Miller – Helping you Keep it simple, clear & uniquely yours – contact me for help with your business writing needs.
===========================================================================================================
This is Day 25 of the Ultimate Blog Challenge – blogging every day for 30 days. I hope you'll stop by often and offer your suggestions for topics and offer your comments. You can add the RSS feed or sign up by email to receive new posts. Thanks for stopping by.