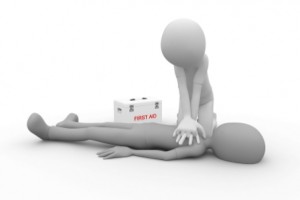 Is your business blog alive and kicking – or – barely breathing?
As the 1st quarter ends, now is a good time to take the pulse on your business blog.
1. Planning – Finding the Reason
Last week's post offered ideas for conducting a 1st quarter review of your business communication. It starts with the planning stage.
Do you remember why you started your business blog?
Hopefully, your reason wasn't only because everyone has one.
What was your reason?
Does it support your vision for your business?
What were your business objectives for the blog?
Thought leadership? Establish credibility?
Produce leads? Introduce a new product?
What are targeted outcomes?
Who was your targeted audience?
Who would be your ideal reader?
What would be their ideal response?
What is your underlying message?
2. Execution – Making it Happen
Once you reaffirm the reason for your blog, it's time to review process strategy.
How much time did you allocate?
Are you posting regularly?
Do you need to adjust the frequency?
Who manages the blog?
Is the right person managing?
Do they have sufficient resources?
Should you outsource?
Are you marketing?
How do you market your blog?
Are you using the right networks for your targeted audience?
Is your message clear?
3. Results – Reaping the Rewards
You understand the reason for your blog and looked at your administration. Now, it's reality time.
Measure against benchmarks
Do you have the right benchmarks? (e.g,, new leads, page views, posted  comments)
Are you meeting them?
What needs adjusting?
Plan new strategy
What's working?
What's not working?
Was the problem in execution?
Or do you need to redefine goals and objectives?
A business blog is like any marketing strategy.
It takes planning and effective execution to get results.
Does your business blog need CPR?
======================
Helping you Keep it simple, clear & uniquely yours – contact me for help with your business writing needs.
====================