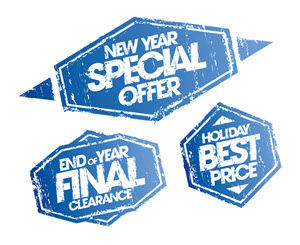 Black Friday. Cyber Monday.
Sale – sale – sale.
This time of year brings one last push for most businesses. It's also a time to reflect back and look ahead.
It's time for your annual business review.
However, the busy holiday season does not leave much time for planning. That's okay. In the spirit of gift-giving, I'll share one of the simplest end-of-year business reviews you'll ever find.
The trick to making this business review work is keeping it simple. If you're like me, you can find a million excuses during the busy holidays to procrastinate. This review takes away those excuses.
Keep it simple. You can do a more detailed analysis when you have the breathing room.
All you have to do is answer the following
three questions.
#1 – What went well?
Start with some positive thoughts.
Think about the year
What went well?
Jot down what pops into your head
You don't need to worry about the order or priority just yet.
Need some ideas to shake out holiday cobwebs? Here are a few to get you started.

How were sales?
Any new markets?
Any successful launches?
What exceeded your expectations?
How successful was your business communication?
#2 – What needs improvement?
If you took a hit in sales or incurred some other loss, areas for improvement are painfully obvious. The good news is it's behind you. You've gained valuable information from those misses. (I promise not to say there are no losses – only opportunities).
Looking for improvements can be a positive experience. Improvement is found in your successes, too. Here are a few questions to jumpstart your review.
What could be better?
How was your income? Expenses?
How successful was your marketing?
How did each service and/or product do?
#3 – What's next?
Take a look at your lists of what went well and what needs improvement. Keeping with the simple theme, list simple action steps for follow-up.
For example, if sales were better in one market than another, your action may be obtaining an analysis of results and scheduling a meeting with managers.
The idea is not to come up with a solution at this point
The goal is identifying successes and areas for improvement
Then determining the tools and resources for analysis
Remember, this is your simple end-of-the-year business review.
Keep next steps simple and manageable.
Simple Exercise
The 3-question business review brings focus during a busy holiday season.
Even if you did not set targets or goals for the year, the review puts you back on track.
On the other hand, if you did establish goals (and good for you), the simple business review provides a starting point for areas of review.
Compare your list to your goals. Use the lists to develop goals for next year.
What went well?
What needs improvement?
What's next?
Still want help? Download this one-page form for the 3-Question End-of-the-Year Business Review.
Note: This post was originally posted on November 5, 2012. I've updated it with some new ideas.
For the visual readers, the following SlideShare presentation is one of my most popular ones (in terms of views and downloads). I first published it on November 3, 2014.
What business review tips do you have?
====================
Helping you Keep it simple, clear & uniquely yours – contact me for help with your business writing needs.
=====================