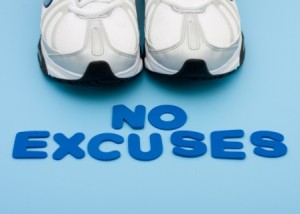 Hello – this is your conscience speaking.
Is that your approach to taking a pulse on your business?
Put away your excuses.
If nothing else, at least think about what happened during the first quarter.
Here is a simple quarterly business review approach.
Money and Operations
There are many suggestions for what you should review.
Sales, marketing
Clients, prospects, leads
Accounts payable, accounts receivable
Supplies, inventory, vendors
Salaries/compensation, recruiting
The list can be as concise or complex as you want it.
When you think about it, it boils down to three categories – Money In, Money Out, and Operations.
Write down these three measurements.
Your goal – What target did you set? You did set one, right?
Your result – Did you fall short or did you meet or exceed your goal?
Your plan – What's next? Status quo? Adjust?
If you have not set targets for measurement, you can approach it in one of two ways.
Set your targets now
Evaluate your first quarter results and set goals from there
Do you feel good about your results so far? If not, plan accordingly.
Money In
This is a simple calculation. What money have you received for your products or services?
What is your sales or income target?
Did you fall short? Meet target? Exceed target?
What are you going to do as a result?
 The last question sets the plan for the next quarter.
Do you have pending invoices?
Are there billing or collection issues?
What do your prospects/leads look like?
How can you increase sales?
Money Out
Have you ever noticed that you always know how much money you receive?
Unfortunately, some of us pay less attention to the money going out. It's like playing the game of not opening a bill. It doesn't exist if we don't see it, right?
You could have great sales that mean nothing if you spend more than you receive.
Anne Wayman of About Freelance Writing has a simple suggestion if you have no idea what you spend.
Track every penny
Do it for at least 30 days
The results may surprise you
Review your results and set a target.
What is your target for expenses?
Did you spend less? Stay on target? Exceed budget?
What are you going to do as a result?
Consider the following.
Is your budget realistic?
Are there areas you can cut back on?
Do you have higher expenses coming up?
Operations
Operations are the activities you or your employees perform to run your business. For example, marketing and customer service are part of your operations.
When I was in management in my corporate days, I tried to impress on my employees that all of operations is involved in sales.
Customer service makes a lasting impression
Internal training promotes a better product or service
Every employee represents the company's brand
 Efficient operations support better sales.
So, whether you or a company of one or thousands, set goals for operations.
What are your operations goals for each category?
Did you fall short? Meet target? Exceed target?
What are you going to do as a result?
Here are sample questions to ask for your marketing and business communications quarterly review.
If you prefer a more detailed approach to your business communication strategy, review the 10-part series that starts with your vision statement.
Just Do It
A quarterly review is good business.
You find what's working
You discover what's not
You adjust for better results
So, why not stop and Just Do It.
Excuses are the nails used to build a house of failure.

~Don Wilder and Bill Rechin, Co-Creators of "Crock" Syndicated Comic Strip
Do you do a quarterly review?
What do you review?
=====================
Helping you Keep it simple, clear & uniquely yours – contact me for help with your business writing needs.
=====================