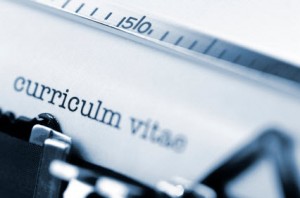 There is an interesting discussion going on regarding typos in resumes at a group in LinkedIn®.
A question to human resource (HR) professionals asked if they automatically rejected resumes with typos in the resume, cover letter or email.
Typo Tally
Here are the unofficial results – so far:
Yes – 17
No – 22
Maybe – 20
Death is in the Details
What is even more interesting is the discussion around the votes.
Do the Ayes Have it?
Some of those who responded with an emphatic, "Yes," expressed no tolerance for typos or grammatical errors.
Others joining the discussion pointed out a funny side note. Some of those same "Yes" responders had typos or grammatical errors in their messages. Some typos in responses were intentional, while others appeared to be an embarrassing "oops."
Some "Ayes" apologized for their hard stance, but felt there was no excuse for errors. Others offered no apology or leniency.
The naysayers had a different view.
Is There Room for Naysayers?
Those professionals responding, "No," had some very different perspectives. Some reminded their fellow HR professionals that everyone makes misteaks – uh, mistakes, sometimes.
Other naysayers shamed colleagues with stories of successful business people with dyslexia or other challenges. Some naysayers merely expressed more tolerance for the occasional error, while others used it as a test to the applicant by returning it for correction.
Maybe Yes – Maybe No
A large contingency felt automatic rejection of a resume with typos "depends" on the circumstances. They provided examples, such as:
A position requiring someone who is detail-oriented
An editing or communications position
An executive position
A high number of errors
The type of error (less tolerant of grammatical vs. typo)
In the above cases, most of the "depends" crowd stated a rejection was appropriate. Others indicated they did not reject the candidates, but relegated them to a lower status in the candidate pool.
The Blame Game
Many of the group's responders identified reasons for what they saw as a rise in typographical and grammatical errors, including:
Reliance on word-editing software
The increased level of text messaging
The increased use of character-limited communication, like Tweets
So, what do you think? Should typos cost a person a job opportunity or should there be more tolerance for the tainted typo?
P.S. Of course, I am very paranoid about the missed typos in this post. if you find them, be kind.
iStock credit peepo's Portfolio