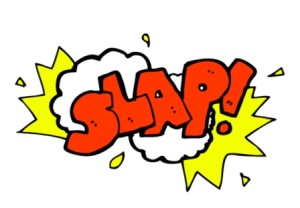 My LinkedIn company page delivered a message. Loud and clear.
It was not pretty − or unexpected.
More like forgotten
A boomer brain moment
My company page reminded me of a simple, well-known fact.
Social media platforms change. 
Well Duh, right?
Maybe this happened to you, too
If not, please lie so I feel better
LinkedIn Company Page
If you are unfamiliar with this feature of LinkedIn, the following provides a brief summary.
LinkedIn launched Company Pages in 2010
Overview contained a company snapshot (size, location, services, etc.)
Careers shared job openings
Products & Services offered a platform for featuring products/services
Analytics shared statistical data for insight on the page's performance
All Your Eggs in the LinkedIn Company Page Basket
I do not jump on every social media bandwagon. That's putting it mildly.
However, from the start, I have been a fan of LinkedIn. By far, it is my best social media source for my business.
I decided to make use of the LinkedIn company page feature. I even created a video of my early attempts.
I spent a lot of time on Products & Services
Most products/service linked back to this site
So I thought I was following my cardinal rule
What rule?
Don't rely on a social media platform for your business.
In 2012, LinkedIn introduced a new design to company pages (and most of LinkedIn).
While frustrating, I did update my company page and imported my logo, which I have to admit, looked better that the previous company page headers.
Guess what happened.
Yep. LinkedIn changed features of company pages again.
In April 2014, LinkedIn slapped my Products & Services into oblivion.
ALL. THAT. HARD. WORK.
A Slap in the Head
Now they are introducing features like Showcase Pages.
Sorry, LinkedIn. I'm done.
To be fair, it's not LinkedIn's fault.
I ignored my cardinal rule when it tapped me on my shoulder
As a result, LinkedIn company page slapped me silly
I kept my company page but I am focusing on my personal page. If someone stumbles on my company page, they will see the basics about my business and a link to this site.
It took a couple of slaps but I learned my lesson − again.
I'm not saying the company page is a bad idea.
For me, it does not make sense. And that goes for any business or company page – Facebook, Google+, LinkedIn.
As a sole proprietor, maintaining a personal AND a company page is counter-productive.
Particularly on LinkedIn, my personal page updates work well
I'd rather spend time developing business relationships
Here is a publisher article that I thought offered a good perspective => LinkedIn Company Page Vs Personal Profile: Which Is Better?
Are you a sole proprietor or small business owner?
Do you maintain a personal and a company page (on any platform)?
Is it working for you? What are the pros and cons?
===================
Helping you Keep it simple, clear & uniquely yours – contact me for help with your business writing needs.
=====================