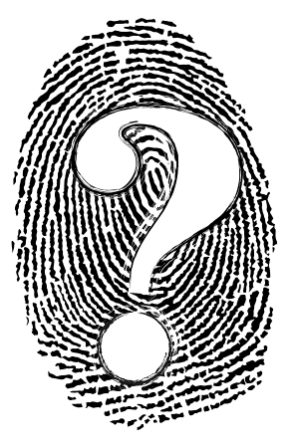 The 70s produced great entertainment that lives on today.
Before you think that's just the biased opinion from your resident baby boomer, consider the following.
The Rolling Stones, the Eagles and too many to list
The Godfather, Taxi Driver, The Exorcist
The Colombo TV series
You don't know Colombo?
Lieutenant Colombo was played by Peter Falk
He was a Los Angeles homicide detective
The series first ran from 1971 to 1978
Colombo was a not so bumbling sleuth in a rumpled trench coat who always discovered the identity of the killer of the week.
In Part 2 of a 10-part series for creating your business communication plan, we look at identifying your clients.
This is where Colombo can help.
Narrow the Field
The most noted characteristic of the TV series was its identification of the murderer right from the start.
The audience knew whodunit
It was up to Colombo to identify the killer
At times, it seems everyone but you knows the ideal client.
Your ideal client depends on what your business offers.
What service/product do you offer?
What group or classification of people buy your service/product?
Colombo narrowed his search for the killer until he honed in on his suspect.
A common mistake we make in our marketing and communication is having too many "suspects." We need to narrow the field.
Do you specialize in a niche?
How big is the market for your niche?
Have you done your homework?
Here is an example of how you narrow the field.
Let's say your niche is creating websites for dental offices.
FactFinder from the U.S. Census Bureau shows there are 127,057 dental offices (2007)
You know the orthodontic specialty is very competitive – there are 5,340 orthodontic offices (2010)
In your state of Texas, there are 350 orthodontic offices (2010)
Narrow it more by looking in your city and surrounding areas
Too many suspects allow a killer to go free.
Too large a target base kills your marketing and business communication.
 Follow the Facts
Colombo popped up everywhere –
Gathering clues
Asking the killer questions
Even the killer smiles at Colombo's "just one more thing" questioning – at first.
While you do not want to end up aggravating your market, like Colombo did the killer, there are lessons to learn from Colombo.
Learn all you can about your killer client
Pop up where they hang out
Ask questions
Learn All You Can
What do you know about your ideal client?
Are they typically male or female?
What age group do they generally fit into?
Do they have a college degree? What level?
What income bracket are they in?
What is their marital status?
The basics make a difference.
While it's true that not everyone fits the same mold, there's value in studying the demographics. The orthodontist who is opening his or her first practice will more than likely have different needs from one who is nearing retirement.
Observe Their Habits
Colombo was a master of observation. He watched the killer's routine and picked up on behavioral clues outside the norm.
Apply that to finding your killer client.
Where do they go for information?
Do they participate in social media?
Are they tech-savvy?
Do they have favorite political or charitable causes?
Are they into sports? Fitness?
What makes them different? Unique?
What do they buy?  Where do they purchase it?
Search for the clues in behavior to I.D. your killer client.
Pop Up Where They Hang Out
The killer quickly tired of turning around and finding Colombo and his questions.
You want to go where your potential clients hang out without making them feel stalked.
Discover associations/conferences for your killer client
Research their industry publications
Determine what (if any) social media platforms they prefer
And don't forget Colombo's signature style –
Ask Questions
Talk to them in person, by phone, through social media
Conduct surveys
Seek feedback/comments
Go to meeting and events
Talk to those who sell to them
Close In
You've earned your lieutenant shield.
You narrowed the field
You followed the facts
You learned all you can
You hang out where your killer client does
You ask questions
Now, it's time to close in. 
Deliver that arresting business communication.
How do you find your killer client?
=====================
This is Part 2 in a 10-part series for developing a business communication plan. I would love to have your feedback. Please share those in Comments.
Prior Post in Series
Part 1 – Does Your Vision Statement Reflect Your Dream?
Follow-up Posts in Series
Part 3 – Why Blind Hog Business Communication Objectives Don't Work
Part 4 – Busting 3 Budget Myths for Your Business Communication Plan
Part 5 – Are Your Business Communication Vehicles Driving You?
Part 6 – A Control Freak Guide to Business Communication Roles & Responsibilities
Part 7 – Does Your Message Stink From the Headline Down?
Part 8 – 3 Chopped Lessons for Your Business Communication Timeline
Part 9 – Is Your Hamster Wheel Business Communication Getting You Nowhere?
Part 10 – Do You Have Your Business Communication on Autopilot?
=====================
=====================
Helping you Keep it simple, clear & uniquely yours – contact me for help with your business writing needs.
=====================