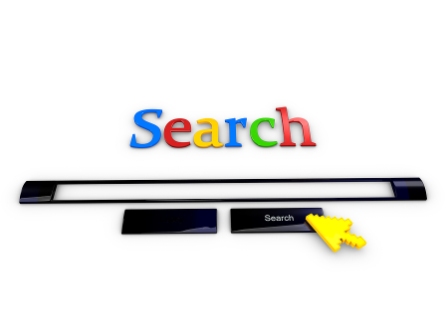 Love it or hate it, keyword use is an important element in online writing.
Like most things in life, too much of a good thing can make you nauseous.
You need balance.
Today, we are pleased to present a guest post from Bonnie Olswanger of Thrive Web Designs.
I first met Bonnie when I asked Thrive Web Design to create a logo for Simply stated business. I love the results.
Besides logos, the company also offers web design services. Check them out. I was glad I did.
Show Bonnie some comment love and let us know what you think about the post.
============================
The Importance of Keywords in Online Content
by Bonnie Olswanger
One of the fastest ways to get your online content noticed by search engines is the correct use of keywords throughout your writing.
You could have one of the best blog posts ever written, but without proper use of keywords, there is a slim chance it will be found.
To start using keywords effectively in your online writing, you'll need to know what keywords are and, most importantly, how to use them to your advantage.
Your Virtual Phone Book
Start by thinking of search engines as phone books but instead of businesses listed by categories, search engines organize results using search terms or keywords.
For example, if you are a wedding photographer serving the Seattle area, an effective keyword phrase to target is –
Seattle Wedding Photography
To think of valuable keywords for your business or blog, brainstorm words or phrases that you think your customers or readers will be using to search the internet for a business like yours.
Now that you understand what keywords are, you need to know how and when to use them in your writing.
Ladder to Success
There are five basic tips that help you climb the search engine ladder.
1. Specify Your Location
Most people type in their location when they are looking for a specific service or type of business.
Let's use the photography example again.
Couples typically want a wedding photographer from their own city or area
They are more likely to use the search term, Seattle Wedding Photographer
Use your location in your keywords
Also, you reduce the competition for search engine results when competing against businesses in your own city versus nationally.
2. Use Variations of Keywords
It's important to remember that search engine spiders are very specific.
In order to target the highest number of results for your business, try using a number of variations for your keywords.
If you only target the keyword photography, your site will not appear on the results page when someone searches photographer.
Be as specific as possible for your services offered in order to gain more results and higher rankings.
3. Use Keywords as Links
Hyperlinks are one of the best ways to get your keywords noticed, but in order to be effective, they need to be used properly.
Most people link words such as, "click here" or "read more."
Instead of adding links to these types of phrases, try adding the link to the actual keywords.
For example, in the sentence –
Read more about how this Seattle wedding photographer got started in the business of capturing beautiful memories.
Link a page to the words, Seattle wedding photographer, instead of read more.
4. Limit Keyword Phrases to Three Words or Less
Search engines place the most value of the first three words of keyword phrase.
It's best to limit your key phrases to three words or less.
Try switching up the order of the three keywords throughout your content or website.
Seattle wedding photography
Wedding photographer Seattle
Seattle Washington photography.
5. Resist "Over-Stuffing" Your Content with Keywords
Search engine spiders are a lot smarter than what most people think.
If you crowd your content with keywords in every sentence and overuse a specific keyphrase, your content will most likely be flagged and your rankings will drop.
Be sensible.
Make sure your keywords support your content – instead of content supporting keywords.
This is a peek at the world of search engine optimization and keyword-use.
That world is a vast one, but if you know the basics, it doesn't seem quite so overwhelming.
What keyword tips do you have?
===========================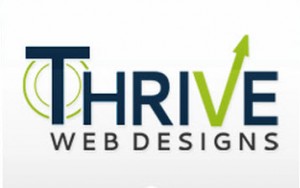 Feel free to contact Thrive Web Designs for further information on using keywords to support your search engine optimization.
This article is brought to you by Bonnie Olswanger of Thrive Web Designs, a Boise web design company.
=====================
Helping you Keep it simple, clear & uniquely yours – contact me for help with your business writing needs.
=====================