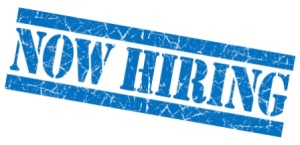 Job posters look for the perfect fit.
The outcome for some is like the subpar results from a popular dating site.
Job posters receive their fair share of bad matches.
Applicants who are not qualified for the position
Others who cannot meet required duties and responsibilities
The connection is in the words. A well-crafted job posting helps find the ideal candidate.
As I focused on overused and abused business and blog post words the last few weeks, I noticed a common error in certain LinkedIn job postings.
Companies used one word in job descriptions when they meant something else.
What word?  Freelance.
Job Poster Problem
This site is dedicated to better business writing. I don't normally get into the business side of freelancing.
However, when reviewing recent LinkedIn ads, I was surprised to see how frequently the word freelance (or freelancer) popped up.
Wow, were more companies using ads for freelancers? My experience has been companies on LinkedIn review business writer sites and profiles and contact freelancers directly. Then I read the ads.
Must work onsite

Writer will work out of our New York location

Writer must be available for all shifts
Those ads cross over into employee status. And that may not be what the job poster intended.
Job Poster Word Test
Business writer, Jennifer Mattern, shared a few blog posts about freelancer versus employee status. Her most recent post addresses copyright concerns.
One link in Jenn's post I found particularly helpful was Internal Revenue Service's (IRS) Independent Contractor (Self-Employed) or Employee?
For LinkedIn job posters, you may also find the link helpful when determining your business writing needs.
Check out the Common Law Rules for evaluating independent contractor (freelancer) versus employee. The rules have three categories.
Behavioral
This category is one companies often stumble on.
"Does the company control or have the right to control what the worker does and how the worker does his or her job?"
In the above examples, the LinkedIn ads appear to fail the behavioral test category for an independent contractor.
The job requires the worker to be onsite or at a specific location
The ad sets working hours (available for all shifts)
Freelancers (independent contractors) set their own work hours/location. Companies cross the line from independent contractor to employee when they start dictating where, how or when the person works.
Financial
Typically, the LinkedIn ads do not include the following information. However, if you are a job poster, consider the financial aspects of the open position.
"Are the business aspects of the worker's job controlled by the payer? (these include things like how worker is paid, whether expenses are reimbursed, who provides tools/supplies, etc.)"
Presumably, if a job is onsite, then the computer, supplies and other materials are furnished by the company. If that is true, the company fails the financial category for independent contractor (freelancer).
Type of Relationship
This last category is another consideration for job posters.
"Are there written contracts or employee type benefits (i.e. pension plan, insurance, vacation pay, etc.)? Will the relationship continue and is the work performed a key aspect of the business?"
I bet the job posters do not intend to offer employee benefits for many of these jobs.
What's the Big Deal?
In June 2013, the U.S. Treasury department issued a report on the misclassification of independent contractors.
There are benefits for a company working with an independent contractor versus an employee.
Companies do not have to withhold income taxes
Companies do not have to offer benefits
According to the report, the inaccurate classification as independent contractor means as high as $1.2 million in lost federal taxes each year. Approximately, $3,710 in employment tax for each misclassified worker.
You know that gets the attention of the IRS.
So, LinkedIn (and other) job posters, consider this word-defining post a Public Service Announcement.
At a minimum, understanding the context of freelance (or freelancer) can cut down on bad matches.
Understanding could also save your business a whole lot of IRS nightmares.
And with today's technology, do you really need the person to work onsite?
Okay. That's my freelancing bias shining through.
==================
Notice of Disclaimer –Cathy Miller is not an attorney and cannot provide legal or tax advice. The information provided is for your general background only, and is not intended to constitute legal or tax advice as to your specific circumstances. We recommend you review legislation with legal counsel or your tax professional. 
===================
Helping you Keep it simple, clear & uniquely yours – contact me for help with your business writing needs.
=====================