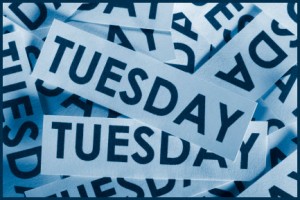 It's Health Care Tuesday at my health care blog, Simply stated health care.
Since it has a social media theme, I copied this week's post here as well.
==============
Posted at Simply stated health care
==============
Look Out Health Care Fraud – Social Media is Watching
In my days working for insurance carriers, I often said –
We could insure the entire country with what we pay out in fraud.
My insurance coworkers and I attended industry conferences where companies told staggering stories of fraud.
The National Health Care Anti-Fraud Association (NHCAA) estimates $68 billion is lost to health care fraud
Companies were created with the sole purpose of spying on individuals defrauding the system
Move aside hidden cameras, social media is now part of the fraud investigator's arsenal.
Social Media Detectives
A recent article in American Medical News indicates that some insurers use Facebook and Twitter postings as fraud investigative tools.
Investigators are typically working disability, medical liability and workers compensation claims
Tweets and Facebook postings are used to track activity and location
The information supplements other case evidence
In the old days (back in my time), investigators secretly filmed individuals on disability doing activities that defied their filed claims.
For example, one film showed a man who had been on disability for two years with a back injury hopping in and out of a truck, lifting moving boxes. He later returned with a buddy to haul a sleeper sofa from the truck.
Today, that person may be caught through —
Tweets to his buddies about moving day
Posted photos his friend took of Muscle Man in action
Photos of him celebrating by doing back flips into the new pool
Then there are the really bright ones that Tweet, post or comment about how they are raking it in by faking injuries.
Investigators and social media — brings a whole new meaning to concerns about privacy.
======================
Helping you Keep it simple, clear & uniquely yours – contact me for help with your business writing needs.
====================