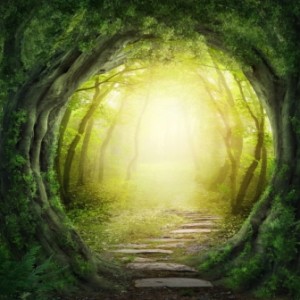 Imagery adds sparkle to your business message.
Visual imagery brings words to life. The right photo or technology touch ignites your business message.
Descriptive imagery captures the imagination with figurative language that fuels your story.
Is there such a thing as bad imagery?
Can imagery hurt your business message?
Absolutely.
The following are examples of imagery gone wrong.
1. Technology Triumph
Have you ever visited a site jam-packed with technology?
Carousel images
Autoplay sound
Flash and scrolling text
Congratulate technology. It has triumphed over your business message.
Recently, I visited a prospect's site to obtain background information.
I waited forever for the site to load
My eyes were assaulted by sliding images
Headlines flashed before I could read them
I persevered only because I wanted the information. Do you think one of their prospects would make that much effort?
Probably not.
Technology has made business communication easier than ever. However, too much of a good thing has unintended consequences.
Visual distraction overpowers your message
Too much technology slows your site load
Certain technology may turn off or annoy visitors
Embrace technology but don't let it triumph over your business message.
Keep it simple − don't lose your message in the delivery.
2. Head-scratching Imagery
Good imagery awakens your message like morning sunlight. Picture the part of the Wizard of Oz movie that transforms from black and white to color.
Your message is bright and vibrant.
Your message is lost if imagery leaves readers scratching their heads.
The commercial that has viewers in the dark about the product
The photo with no apparent relevance to the message
If you're like me, your mind sometimes works in strange ways. Okay, maybe my mind more than your mind.
Sometimes what I find an amusing imagery connection baffles my readers. I am sure you will let me know when that happens.
Keep it clear − stay focused on your message.
3. Same-o, Same-o
I empathize with graphic designers. It must be difficult to constantly create something original. Kind of like writing.
If you see your imagery everywhere, rethink your choices.
One of my niches is wellness programs. Access nearly any site targeting healthy living and what do you see?
Young, attractive athletic types
Cavorting on a beach − riding a bicycle − or working out (sweat-free)
Flashing the whitest smile ever
For many people, they exit your site faster than any of those same-o, same-o athletes − without reading your business message.
Discover your unique style. Incorporate you into your brand.
Keep it uniquely yours. Believe in your business. It shows.
Good imagery is packaging. It entices people to open the box and peer inside.
Make your business message the prize.
Keep it simple
Keep it clear
Keep it uniquely yours
What examples of imagery gone wrong have you seen?
===================
Helping you Keep it simple, clear & uniquely yours – contact me for help with your business writing needs.
=====================