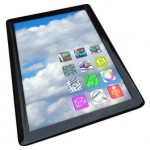 We have our Boomers, Gen Y and Gen X generation.
Now we have an Apps Culture – does it further divide the generations?
Download This
App is short for applications.
It is software you download to your computer, phone or some other platform.
Some of the more popular ones for cell phones include:
Games
News/weather
Maps/navigation
Social networks
Music
That's according to a recent study by the Pew Research Center.
Americans are crazy about apps.
The study produced the following findings:
8 out of 10 Americans are cell phone users
43 percent of them have apps on their phones
2/3 of those with apps use them
Are You a User?
The study reports that users are:
Younger
More educated
More affluent
The results broke down this way.
18 to 29 age group – 44 percent
30 to 49 age group – 41 percent
50+ age group – 14 percent
39 percent are college-educated
51 percent earn $50,000 or more
Do you fall into the category of those who have apps but don't use them?
Welcome to a Different Culture
Since this mostly seems to be my age group, I have a few theories.
For many cell phone users, the apps came with the phone
Some don't even know they are there
Others know it, but don't know how to use them
Finally, some of us know about them, how to use them (or not), but don't care to use them
Communication Talks
It's risky to generalize about age groups and people.
You may know some techie-savvy boomers – hello, Steve Jobs.
Effective communication understands your customer.
It's about figuring out what works best to deliver your message.
People change as technology changes. It makes sense to remember what's routine to some is new to someone else. That presents wonderful opportunities for effective business communication.
So, what about you? Are you part of the apps culture?
======================
Helping you Keep it simple, clear & uniquely yours – contact me for help with your business writing needs.
======================