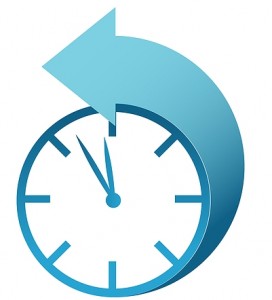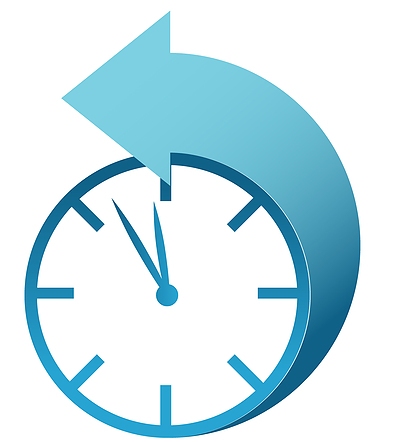 Do you feel like daylight saving time might save daylight, but doesn't do much for your sleep?
At least this time of the year
The only thing you want to fall back on is your bed
For those of us who lost that hour of sleep, here are some ideas for saving time in your business activities.
Time-Saving Business Tips
Tip #1 – Organize your space
The time spent organizing has a high return.
You're not distracted by clutter
You don't waste time looking for documents
You get rid of outdated material
Tip #2 – Turn off your smartphone
This is a tough one for some people. They 'd rather cut off an arm.
Turn off your smartphone when you need to concentrate.
While working on a deadline
During peak working hours (or at least part of the time)
Tip #3 – Create outlines
Want to make quick work of your business communication?  Create an outline.
An outline brings focus
It gives direction
An outline speeds up writing
Tip #4 – Create templates
Do you perform the same task over and over?
Stop reinventing the wheel and create a template.
Responses to Frequently Asked Questions
Marketing proposals
Contracts and invoices
Tip #5 – Have an open calendar while working
How many times do you check your calendar?
You check the time for an appointment
You create timelines in proposals
You are planning your week
It doesn't matter if you love paper or electronic calendars.
Leave it open on your desk or desktop for quick reference. And since you organized in #1, it's easy to find.
Tip #6 – Backup your files
If you have ever had the misfortune of a computer crash or lost an important document, you understand pain.
Think about the time spent recovering your files.
Backup files regularly and often
Use hardware and software tools
Tip #7 – Perfection is boring
I remember being at the office at 10:00 at night with a supervisor who could not release a report. She agonized over every word and punctuation mark.
Do not strangle the life out of your editing (and coworkers)
It's okay to let it go
What time-saving tips do you have for your business?
What's worked best for you?
=====================
Helping you Keep it simple, clear & uniquely yours – contact me for help with your business writing needs.
=====================