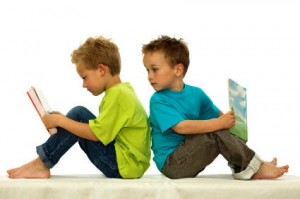 Do you know why case studies work?
It's because people love a good story – with the emphasis on good. What makes a good case study?
Here is my Top 5 List:
1. It Tells the Whole Story
If you have read this blog, you know that I believe in keeping it simple.
Telling the whole story does not mean a gestational journey of the person's life.
The story has a beginning, middle and end.
You meet the lead character (the customer) who has a problem.
You share the journey as the customer goes looking for a solution to their problem.
In comes the hero (that's you with your product or service!).
The customer tries it, loves it, loves you – success!
2. It is Relevant
A good story pulls in the reader. So, too, should a case study.
The reader relates to the story and its lead character – been there, done that.
You connect with the reader's skeptical voice that asks, "Why should I care?"
3. It is Believable
I recently read a book by a favorite author of mine.
Her lead character was buried alive in a box. She escaped, even though she had to fight off a wolf that was digging up and clawing at the box.
Believable? For me – not so much.
I still love my author, but she lost me from the beginning with this story.
Your characters, their problems and the solutions in your case studies must be believable.
Statistics and testimonials provide credibility.
If your case study is not credible, you might as well use it as a coaster.
4. It Uses Your Customer's Voice
Picture your favorite characters from a novel. What made them your favorite?
It probably was how real they were to you. You could almost hear their voice when they spoke.
A good case study uses the actual words of the customer.
You take the passion and the happiness of this satisfied customer and share it.
Readers like your customer and are happy for his or her success.
5. It Simplifies the Story
Sometimes, the way your service or product works is complex.
A case study with too many statistics or details overpowers the reader and the story is lost.
Think of a 140-slide PowerPoint presentation with nothing but bullets and sub-bullets (raise your hand if you've seen one) – snooze time.
The good case study paints a picture that illustrates your product or service.
Hire a freelance writer if you need someone to keep it simple, clear and uniquely yours (yes, shameless plug!)
If you want your product or service remembered, think case study.
People remember good stories. That is why good commercials work (again – emphasis on good).
Case studies are powerful. Think about your success stories.
What problem did your customer have?
How did you find a solution?
Ask those customers if they would share their story. Most are happy to do so.
Then go write a great story!
=========================
Need help writing your case study? Contact me. I would love to help – after all, I love a good story, too.
Check out my free tips: 9 Ways to Use Case Studies