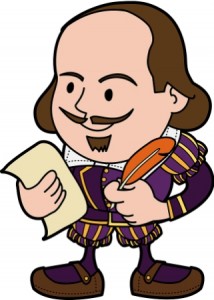 What do you think of when you hear the term business writing?
A corporate report?
A technical white paper?
Something boring and bad?
If you own a business, you do some form of business writing.
Emails
Blog posts
Social media marketing
Assuming you don't hire a professional business writer for all of your needs, the writing is left up to you.
I asked some writer friends for their favorite tips for business writing so we could share them with you. I hope you find them inspiring.
Tip #1 – Always put your reader first.
That sensible tip comes from Wade Finnegan of QualityWritingBusiness.com.
You're thinking – well, of course. But, it's surprising how often writers forget that.
Advertising centers on product features instead of benefits to the reader
Blog posts focus on the writer's experience or needs
As Wade explained that last point ~
SEO is great… but if your quality stinks no one will read your content…you want people to find you, but having them stay is the trick.
Tip #2 – Make sure your writing answers what's in it for me for the reader.
Sharon Hurley Hall shares this tip as the best way to keep readers glued to your words.
If readers don't feel they have something to gain from your writing, they will move on.
Gains take many forms ~
Learning something new
Being entertained
Inspiring passion
That's why I include Sharon's tip in my litmus test for all writing.
Tip #3 – Structure web content with the inverted pyramid method.
Being an overachiever, online writing pro, Sharon Hurley Hall, offered a second tip.
Sharon explains the inverted pyramid this way.
Start with the most important information at the top.
Add information in a descending order of importance.
Finish with the least important information at the end.
Studies have shown readers scan online. If you want to hook your reader, hit them with your best stuff first.
"Stuff" is my technical writing term – not Sharon's. She had a much better way of expressing it ~
It means readers get your message even if they don't read the entire content.
Tip #4 – Close your mouth and open your ears and you'll deliver better client results.
It's this straight-shooting advice I love about professional writer, Lori Widmer.
We think along the same lines – Write With Your Ears.
You are passionate about what you do
And that's a good thing
But, sometimes that passion gets in the way of hearing what it is your client wants.
If you don't know what your clients want, your writing will fall on deaf ears.
Tip #5 – Read it out loud before you send it off.
Our final tip comes from professional ghostwriter and coach, Anne Wayman.
If you're like me, sometimes you feel rushed to get the darn thing out the door.
It's times like that when you're tempted to skip this step – don't do it.
By reading out loud –
You discover sections that may be confusing to readers
You hear awkward sounding words or phrases
You identify pacing or flow problems
You notice overused words
Let the Writing Begin
I want to thank my writer friends, Wade, Sharon, Lori, and Anne for their great tips.
I hope they help your writing shine a positive light on your business.
What business writing tips would you add?
=====================
Helping you Keep it simple, clear & uniquely yours – contact me for help with your business writing needs.
=====================