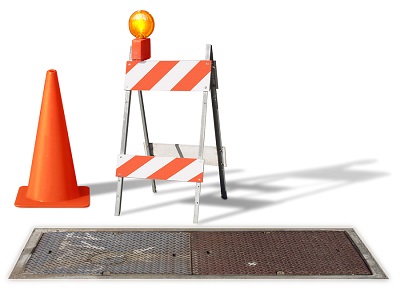 Grammar is like math. Some of us cringe when we hear the term.
Others find the topic endlessly fascinating.
Regardless of which camp you fall into, good grammar builds a solid foundation for your business communication.
The seventh post of our alphabetic journey through business communication touches on common pitfalls in grammar.
Below are resources, cheat sheets, and tips (oh my) to help you steer clear of grammar pitfalls.
Cringe-Worthy Grammar
I hesitate to create posts on grammar. Or typos.
It's the kiss of death – a guarantee some form of grammar guffaw or typo will magically appear.
The good news is someone will let me know.
Days Gone By
I used to have the greatest command of grammar, sentence structure, et al. Thank my 9th grade English teacher, Sister Theodora. Loved her.
Sadly, as I age, I find those teachings are getting a bit foggy. There have been times I gasped out loud at the grammar guffaws my editing discovered.
Cringe-worthy moments that produce images of Sister Theodora rolling over in her grave.
I like to think it happens to the best of us
Please don't shatter my fantasy
That's why I put some resources on speed dial. Or should I say speed tap?
The following are a few of the sites I visit for a refresher or editing help.
Grammar Resources
I like to use the above resources when I need a quick check on a specific issue. When I'm in my studious mode, I also enjoy using the sites as a private refresher course.
Grammar Cheat Sheets
Another tool I like to use is the grammar cheat sheet.
You can find cheat sheets on the internet
Or you can create your own for repeat offenders
The following are cheat sheets I created. Their happy home is in my Free Stuff download area.
Common Writing Errors – This cheat sheet lists some of the most common writing errors. It provides tips for remembering the correct usage.
Avoid These Grammar Guffaws – To supplement the Common Writing Errors, this quick tip sheet helps you avoid common grammar guffaws.
New Cheat Sheets
The following are new cheat sheets I created. Each relates to common miscues.
All are in a pdf format.
Beware of Grammar Homophones – I bet that title got your attention. This cheat sheet defines a homophone and provides examples.
Grammar Modifier Miscues – I'll admit this grammar gremlin trips me up. Check out this cheat sheet for examples of dangling and misplaced modifiers.
Grammar Parallelism Pointers – What is this parallel universe of grammar goofs? The one-page cheat sheet offers you a sneak peek with examples of unclear sentence structure.
Tips for Grammar Usage
Is it any wonder we need editors? Talk about job security.
The following are a few closing tips for avoiding grammar pitfalls.
Use or create personalized cheat sheets for pitfalls common to your writing.
Write first. Edit second. Then edit again. And again.
Not sure? Flag for later and use your cheat sheet or resources to double-check.
Remember it's okay to bend the rules.
Alert others (privately) to missteps but be nice about it. Nobody's perfect.
What grammar pitfalls have you fallen into? Share those and any grammar resources you love.
==================================
Note: This is the seventh in a year-long alphabetic journey for better business communication.  We'll share topics from A to Z that keep business communication simple, clear & uniquely yours.
Get a front-row seat on the rest of the alphabetized business communication journey. Sign up for updates in the sidebar.
{ 12 comments }