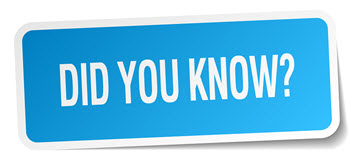 How great would it be if your audience knows exactly what you want them to know?
No confusion
No unanswered questions
Perfect communication
Do you have the know-how for better business communication?
This year's theme of business communication basics answers the who, what, did you of business communication.
In the What's your purpose post, you received three simple questions to ask when planning your business communication. This post addresses the first question.
What do you want your audience to know?
#1 Tip Revealed
Your audience can be in the literal sense – those attending your presentation. They can also be readers or those you meet one-on-one.
You have probably heard plenty of tips on informing or educating your audience. However, one tip stands out from the rest. Want to know what it is?
Get your audience to listen.
Sounds simple, right? It may be tougher than you think.
The Slideshare presentation below outlines some of the hurdles you may encounter. Are you ready to listen?
In the Know
For those of you too busy to click through the presentation, you can jump-start your communication with a few ideas below.
All of us enter with our own ideas and experiences. That can present several obstacles to overcome.
The audience member who knows it all
Those who know nothing about the subject
Or one who had a bad experience with the same subject
With any of the above, chances are good the individual will shut down completely or stop listening.
You need to connect what the individual knows with something better.
How do you deliver something better?
Connect the dots for your audience –Provide a meaning or purpose for the individual
Make it relevant to the individual – Wear their shoes and answer the questions – What is it? What is it to me? How does it help?
Put your unique stamp on it – Audience members shut down when they've heard it all before
That sounds nice but how the heck do you do that?
Know-How
You won't always know the attitudes or level of understanding each individual has on your subject. So, how do you connect the dots and make it relevant?
How?
Share stories and jokes (if you're good at it) to make your point
Allow room for your audience to fill in the blanks based on their own experience – refrain from spoon-feeding answers
Use visuals and format as guides but don't let them overpower meaning
Surprise them (is your communication too predictable?)
Test-drive your communication with others. Ask others to answer the following.
What do I like/dislike about this business communication?
How would I describe the writing?
Is there a clear message?
Do I gain anything from reading it?
Would I recommend the product/service/article to someone else?
What tips do you have to better communicate what you want others to know?
==================================
Note: The next post reviews how you communicate what you want your audience to feel.

Get a front-row seat on the rest of the business communication basics. Sign up for updates in the sidebar.
{ 0 comments }