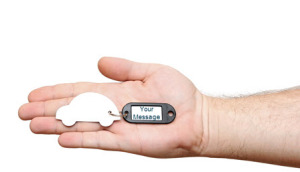 How do you decide which business communication vehicle is the best one?
Do you choose the one you like to do?
Or do you think about what your reader likes?
Do you write business communication yourself or outsource it to a professional?
Are Your Business Communication Vehicles Driving You offered a roadmap of ideas for making the best selection.
This is Part 3 of the sneak peek into the work-in-progress ebook, Developing Your Business Marketing Plan: A 10-Part Plan for Success. It offers another template from the book.
Communication Vehicle Template
How often do you sit down and plan your communication strategy?
If you have a new product, how will you let your market know?
Through an ad? White paper? Video?
Where will you promote it?
How do you discover the best options?
This communication vehicle template helps you decide the best communication vehicle for your needs.
The template is but one of the many that will be offered in the ebook. Previous posts provide downloads to a Vision template and a Budget template.
If you would like to know when the ebook, Developing Your Business Marketing Plan: A 10-Part Plan for Success, is released, sign up in the sidebar for the blog updates.
The ebook is chock-full of samples, tools, and templates. The working chapters include the following.
Part 1: The Vision to Make Success Happen
Part 2: I.D. the Killer Client
Part 3: Beating Blind Hog Objectives
Part 4: Bang for Your Buck Budget
Part 5: Steering the Communication Vehicle
Part 6: A Control Freak Guide to Roles & Responsibilities
Part 7: Top to Bottom Message
Part 8: A Champion Timeline
Part  9: Spinning Better Benchmarks
Part 10: Planning for the Unexpected
Download a pdf version of your Communication Vehicle template.
=====================
Helping you Keep it simple, clear & uniquely yours – contact me for help with your business writing needs.
=====================
{ 4 comments }