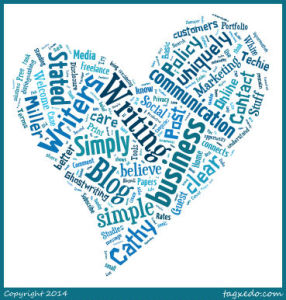 Readers love word lists.
Whether it's words we overuse or those we wished we used more, we love to download and share our lists.
Word lists are the espresso on our business communication menu.
They are a quick shot of inspiration in a bland world.
Word Lists Video
I just created a Transition Words/Phrases list from my last post.
The power of the list got me thinking.
Over the years, I've added to my word lists
You can download a variety in my Free Stuff area
I also posted some on SlideShare
Has it been a while since you visited the Free Stuff area?
I created this quick video highlighting our friend, the Word list.
I hope you enjoy.
=====================
Helping you Keep it simple, clear & uniquely yours – contact me for help with your business writing needs.
=====================
{ 0 comments }