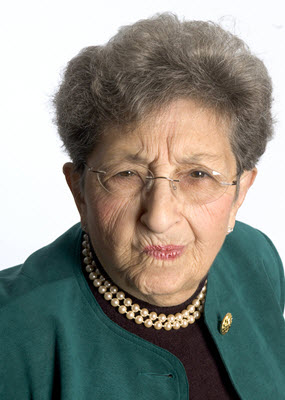 Consumers are a skeptical bunch.
With a raised eyebrow and a load of mistrust, consumers want to know.
Who are you?
Why should I care?
What problems will you solve for me?
How are you any different from the rest?
Then they demand you prove it.
Our theme of business communication basics answers the who, what, did you of business communication.
Who Are You?
Before you write your first word of business communication, you need to understand who you are – as a business and a product or service.
The first post in the Who Are You series offered tips on defining your business and identifying what problems you solve.
This post tackles what makes your business unique. How is your business different?
What's Different?
Part of knowing who you are as a business is knowing what's different about your business/product/service. And how that helps your potential customer.
Some business communicators struggle or fail to identify what's unique about their business, their product or service.
If you have that same challenge, 5 Ideas on What Makes Your Business Unique, may help. I decided to make a SlideShare version of the post.
In a hurry? Check out the SlideShare. You can get more details later by reading the post.
A Bridge to Trust
Have you ever handled a call from a really angry customer? Most business professionals have been on that hot seat a time or two. Perhaps you've been that angry customer.
If you experienced that uncomfortable event, you understand how difficult it is to calm the angry caller. To gain his or her trust.
Initially, your business communication faces the same turbulent sea of mistrust.
Consumers don't know you
They've been burned before
You need to prove you are different
Defining Your Business Product Template
Volumes exist on the difference between defining the features of your product or service versus its benefits.
Features are facts – e.g., dimensions, push button, glare-free touchscreen
Benefits help – describes what your product/service does for customers – e.g., increase productivity
Instead of reinventing the wheel, the following are posts I like on features versus benefits and how to use both in your business communication.
I promised you a template to help you define your business product. It also helps you identify the problems you solve and what makes your business unique. All in one handy-dandy download.
Click here for your pdf copy ===> Defining Your Business Product
Please share in Comments your thoughts and ideas. How do you define who you are as a business?
==================================
Note: The next post in the Who are you series reviews how you can address that customer question in your business communication.
Get a front-row seat on the rest of the business communication basics. Sign up for updates in the sidebar.
{ 6 comments }