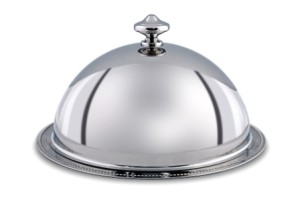 Are you a long-range planner?
Or do you prefer to fly by the seat of your pants?
Your marketing timeline delivers a dash of reality.
It could be the difference between success and having egg on your face.
In Part 8 of our 10-Part Marketing Plan Process, we will review what you should consider when creating your marketing timeline.
Marketing Timeline Infographic
I'm not sure what it says about me that I so often use food analogies.
When I first discussed timelines, I used the Food Network's Chopped program to illustrate the topic.
Check out 3 Chopped Lessons for Your Business Communication Timeline. Whether you are developing a timeline for the entire year or a single project, your credibility rides on your results.
The infographic below is a high-level (food-themed) process you may find helpful. Hey, who doesn't relate to food, right?

Plan Your Time
Planning a marketing timeline can seem overwhelming, particularly when planning one for the entire year.
Break the year into bite-size pieces by keeping it simple.
Focus on projects
Divide projects into categories (e.g., blog posts, white papers, ads, etc.)
Then work backwards
Identify your due date. When do you have to deliver the marketing piece?
If you are doing your own marketing, the date could be arbitrary; however, selecting a date makes it real.
For example, let's say your goals are to deliver a white paper once a quarter. Your drop-dead due date could be the last day of each quarter. But, since you probably want the last white paper delivered before the end of the year, you may want to compromise and go for the second month of the quarter.
For example~
First white paper – February 28
Second white paper – May 31
Third white paper – August 31
Fourth white paper – November 30
Work backwards from each date to plan what needs to happen and when. This also works for an individual, add-on project.
Look at today's date
List what tasks are involved
Do you have enough time to do the project right?
Consider options like outsourcing of tasks. What could be a No in response to the last bullet could change to a Yes with a bit of help.
Manage Your Time
Planning your time deals with the mechanics of a timeline. It's like the recipe to a dish.
Managing your time mixes in your strengths,  weaknesses, opportunities, and threats. Yes, the tried and tested SWOT analysis.
Strength – Knowing what you do well factors into time management. Play to your strengths.
Weakness – Be prepared to throw out what doesn't work. At a minimum, add more time to make it work.
Opportunities – Understanding what customers need may mean an adjustment in your plan. Watch for new opportunities to satisfy that need.
Threats – Keep an eye on the competition. Know their strengths and weaknesses.
Have a Backup Plan
We'll discuss this more in Part 10 of the Marketing Plan Process.
Recognize that the best laid plans sometimes hit a bump. Like the cooling souffle that flattens. Bummer.
Staff changes affect completion of assigned tasks
Shifts in priorities alter scheduling
A competitor beats you to the table
A Plan B keeps your marketing message alive.
Plate Your Best
If you don't feel good about the end product, chances are your customer won't either.
You can adjust the ingredients
Add more spice
Or scrap the failures
Your business' credibility is priceless. Whet your customers' appetite by delivering professional results.
Your full-course marketing timeline helps you plate your best.
What would you add?
View an infographic of the 10-Part Marketing Plan Process.
Part 2 I.D. Your Killer Client
Part 3: Beating Blind Hog Marketing Objectives
Part 5: Infographic: Choosing Your Communication Channel
Part 6: Marketing Roles & Responsibilities
Part 7: Creating Your Marketing Message
====================
Helping you Keep it simple, clear & uniquely yours – contact me for help with your business writing needs.
=====================
BigStock Photo credit
{ 0 comments }