Business Writing

Grammar Cheat Sheets
Common Writing Errors – We all do it. We slip up on grammar or spelling. This document lists some of the most common writing errors. It provides tips for remembering the correct usage. Is your word on the sheet?
Avoid These Grammar Guffaws – To supplement Common Writing Errors, this quick tip sheet helps you avoid others laughing at your grammar miscues. It won't avoid all grammar mistakes – after all, we are human – but, it's a handy tip sheet for final editing.

Beware of Grammar Homophones – I bet that title got your attention. It may not be what you're thinking. This cheat sheet defines a homophone and provides examples of this type of grammar stumbling block.

Grammar Modifier Miscues – I'll admit this grammar gremlin trips me up. Modifiers are supposed to clarify our business writing. However, often our modifiers are misplaced or left dangling. I hate when that happens. Check out this cheat sheet for examples.

Grammar Parallelism Pointers – What is this parallel universe of grammar goofs? The one-page cheat sheet offers you a sneak peek with examples of unclear sentence structure.
Word Lists

Transition Words/Phrases – Transition words and phrases put a nice bow on your business communication. They connect ideas, help your readers make comparisons and draw conclusions. This list shares some transition words/phrases with examples of their use.

Overused Business Words/Phrases – This list is a one-page summary of the popular post, 25 Overused Business Words With Alternatives. It's easy to fall in the trap of "business speak". Keep this list handy when you want a different word or phrase.

Positive Persuasive Words for Business Writing – The right words pack a power punch of persuasion for your business writing. Sometimes it's nice to have a shot of inspiration when crafting those persuasive words. This list is a collection of persuasive words with a positive twist. Unleash the power for better business writing. Enjoy.
Alternatives to Negative Business Words/Phrases – As a cousin to Positive Persuasive Words, this document shares examples of business-related statements that use negative words or phrases. To help generate ideas for negating the negative, the document also shares alternative language.

Power Words for Business Writing – Power words or phrases paint a picture for your readers or evoke an emotional response. Whether you are selling your product or service or writing a simple business letter, power words deliver a stronger message. This document is a collection of power words to get the creative juices flowing. Keep it handy when you need a quick boost of inspiration.

Descriptive Words for Business Writing – Looking for a stronger word to describe your product or service? This one-page list delivers descriptive words to help you create a winning description. Pull out the list whenever you need a shot of creativity.

List of Redundant Words – Redundant words have become so much a part of our everyday language, we barely notice them. For crisper business writing, eliminate the excess. Here are a few examples of redundant words that are ripe for cutting.

Simple Alternatives to Complex Words – If your business writing has readers searching for definitions, your business communication may be too complex. This list contains simple alternatives to common complex words. Use your complex words wisely and remember to Keep it simple, clear & uniquely yours.
Business Writing Checklists
Marketing Collateral Checklist – Knowing the right collateral to use can mean the difference between a sale and a dud. This simple, one-page checklist offers guidance in choosing the best marketing collateral for your business need. Download it and keep it handy for your review.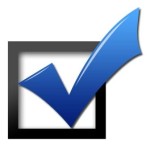 A-
B-C Business Writing Checklist – This one-page checklist is your last-look at your business writing before you send it out to the world. You know what to look for, but sometimes a simple checklist is a good reminder. Customize the list to meet your needs.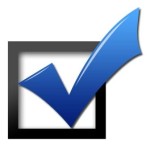 A Request for Proposal (RFP) Checklist for Responders  – Have you ever had to respond to a potential customer's Request for Proposal (RFP)? Few things are more tragic than your response being thrown out due to a missed deadline or the failure to follow instructions. This one-page checklist offers you a last look before you send your response out the door.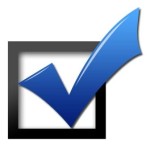 3
Question End-of-the-Year Business Review – You know it's good strategy to conduct an end-of-the-year review of your business. But, sometimes you're not even sure where to start. This one-page form has a three-question checklist for you to answer that will jumpstart your review.
Slideshare Free Stuff
Slideshare has become my new obsession. There are several presentations you can view and download for free.
Is Your Business Communication on Track? Your 3-Part Quarterly Review – Do you have a business communication plan? No? Here is a simple outline for creating one. And as a bonus, you have steps for conducting a review of your plan.
7 Warning Signs Your Business Writing Stinks –  Check your latest business writing for these warning signs.
7 Tips for Finding the Right Freelance Business Writer – Need help with your business writing? Here are 7 tips to help you find the right freelance business writer for your business writing needs.
Business Writing Purist vs Textist – The way we communicate has certainly changed. But, that does not mean we cannot all get along. This presentation offers a few ideas. BigStock Photo Credits