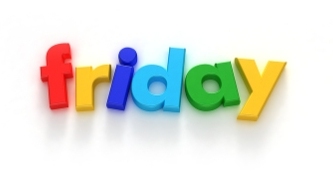 I hope this is not a sign of things to come in the new year.
Twice this week, my sites were down from attempting to add a new feature.
If you were one of those readers who received the dreaded DNS Error message, never fear.
This Friday Lite review recaps this week's posts with links to the posts. You may notice a bit of a different format.
I used to link the posts in the headings, but for some reason when I click Save, it wipes out the link.
I checked every plugin
I wrote for help on two forums
But, it still occurs
You win, techie gremlins. I'll find a way around your nefarious acts.
Simply Stated Business
5 Quick Business Housekeeping Tasks for Auld Lang Syne
It is not too late to grab a few of these ideas for a quick cleanup.
They are the tasks that linger on your To Do list forever. Pick one or two and make a clean sweep for a breath of fresh air in the new year.
Leave the LinkedIn Name-Calling to Your Recommendations 
After time off for New Year's Day, we came back with a topic of a trending practice I find strange on LinkedIn.
Apparently, a few readers agree.
Check out the post to find out the details and let us know if you agree.
Simply Stated Health Care
Will Better Health Care Consumers Ring in the New Year?
This post at my health care blog posted on New Year's Day.
The topic is another trend – this time in health care in the U.S.
Much of the future of reform relies on making Americans better health care consumers. Are we prepared to become better consumers?
Perhaps you already consider yourself a good health care consumer. Let us know your thoughts.
MillerCathy.com: A Baby Boomer's Second Life
My latest Miller musings have me looking back on 2012.
Like most years – there were good times – and not so good times.
Take a look and share what your 2012 was like.
That's a Wrap
I have a weekend of taking down the last of the Christmas decorations. Fortunately, I already took down the outside trimmings since the temperature was a balmy 8 degrees this morning.
I'm going to try to scoot out the nasty techie gremlins as well. What's on your weekend agenda? I hope you squeeze in some rest and relaxation.
Take care and I hope to see you here next week.
====================
Helping you Keep it simple, clear & uniquely yours – contact me for help with your business writing needs.
=====================
BigStock Photo Credit