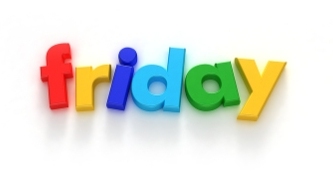 One of the good things about the holidays is all the blog post material it inspires.
This Friday Lite review is brimming in holiday-themed posts.
In case you missed any, the following is a quick recap.
This post kicks off the holiday theme with a play on the 12 Days of Christmas.
Business blog post ideas are always a popular read and this one taps into all those crazy gifts from the 12 Days song.
What you end up with should give you enough ideas to go way beyond 12 days.
Check it out.
Would you believe one of my readers actually asked how my mind works?
Scary thought, isn't it?
Anne's comment in the 12 Days post included a request for a post on how I come up with those blog post ideas.
This post shows you I don't use any mind-mapping tool – other than of the manual sort.
Peek at the inner workings of my mind – if you dare.
At my health care blog, Simply stated health care, we took a detour from the holiday theme.
This post looks at the Catch-22 of health care professionals being encouraged to go digital.
The results are a bit ironic.
Catch the scoop at my health care blog.
On the Personal Side
There is a good old-fashioned rant happening at my personal blog, millercathy.com: A Baby Boomer's Second Life.
For all the good news about increased online sales this holiday season, delivering the goods is another story.
See if my story matches yours.
That's a Wrap
The wrapping may have a holiday theme, but the sentiment is the same.
I am very thankful for your support during the year.
I hope you survive the last-minute shopping and take time to enjoy the reason for the season.
Take care and I hope to see you here next week.
====================
Helping you Keep it simple, clear & uniquely yours – contact me for help with your business writing needs.
=====================
BigStock Photo Credit