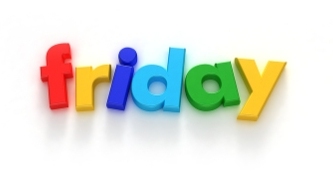 Are you like me and still having trouble believing it's February?
We are finally beginning to get a peek at warmer weather, which makes me very happy.
If you missed out on this week's posts while enjoying the warmer weather, the following is your Friday Lite review catch-up. Apparently, I had a social media theme week without even realizing it.
We would love to hear your thoughts on the topic.
Simply Stated Business
Social Caring: It's Not Your Father's Care 
Social caring is not a term I was familiar with – at least in the context of social media.
A recent report educated me to the meaning and offered feedback on its trends.
How about you? Do you know what social caring is? Join in the conversation because we really do care.
Has Social Media Forgotten Its Manners? 
A weekly newsletter from Chris Brogan inspired this post. Well, that and my own experiences.
If you are not a subscriber to Chris' newsletter, I highly recommend it. I have no affiliation with Chris – I simply like his stuff.
As you might imagine, readers had things to say about manners and social media. Share your thoughts in Comments.
Simply Stated Health Care
Rude Behavior in the Workplace Costs More Than Hurt Feelings 
At my health care blog, we look at a different kind of social behavior – the rude kind – at work.
The post reviews a recent study by Harvard Business Review.
What's rude behavior have to do with health? If you have ever been a victim of workplace incivility, you understand the effect it has on your social and mental well-being.
The study is an interesting read. Tell us what you think.
The Personal Side
Why Is It So Hard to Simply Connect? 
All this talk about social media prompted this silly, little prose at my personal blog, MillerCathy.com: A Baby Boomer's Second Life.
Hop on over and see if you can add a verse or two of your own.
That's a Wrap
February is off to a fine start and I plan to take advantage of the warmer weather.
I hope you take some time for yourself this weekend. And I also hope to see you here next week.
Take care.
====================
Helping you Keep it simple, clear & uniquely yours – contact me for help with your business writing needs.
=====================
BigStock Photo Credit