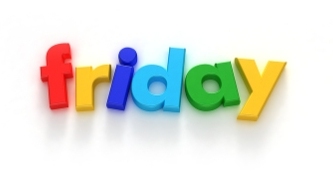 How could March be coming to an end? The first quarter of the new year?
The green beer flowed and we move into a fool's paradise.
Before you go, here is a look at this week's posts.
A post I wrote a few years ago on LinkedIn recommendations receives the greatest amount of traffic.
In an effort to provide tips for pain-free LinkedIn recommendations, I created a 10-minute video.
If you're not into videos that exceed 50 seconds, there are paper sources, too.
Check it out and then go write some recommendations.
The LinkedIn blog introduced a new beta program for finding people to connect with.
From my perspective, they need to go back to the drawing board. If you've tried it, we would love to have you share your opinion in comments.
I wonder if listing all those universities for me contained a hidden message.
I know it's not nice to gloat, but I feel so good about this.
Today is the day all Facebook users must start using the new Timeline feature.
Take a look at what readers felt about the need for a Facebook business page.
Do you agree? Have you finished your timeline?
The Personal Side
Over at my personal blog, millercathy.com: A Baby Boomer's Second Life, I must have hit a nerve.
Apparently, there are plenty of people who don't think rudeness is okay.
Hop on over and join the campaign against rudeness. We'll be sure to thank you.
That's a Wrap
Speaking of thank yous, thank you for visiting and I hope to see you back here next week.
Enjoy your weekend – and that's no April Fool's joke.
=====================
Helping you Keep it simple, clear & uniquely yours – contact me for help with your business writing needs.
=====================
BigStock Photo Credit