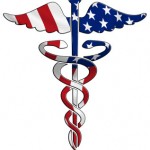 Normally, I direct you to my health care blog on Tuesday for Health Care Tuesday.
Since the theme of this blog is: Keep it simple, clear & uniquely yours, I thought I would post this topic on both sites.
On July 1, 2010, the U.S. Department of Health and Human Services (HHS) released the new consumer health care website at Healthcare.gov.
The new web portal was a requirement from the health reform law, and it barely met the July 1st deadline. The website offers consumers information about available public and private health coverage in their states.
I decided to take it for a test spin, as it applies to my situation.
A little humorous side note – when you click on the July 1, 2010 News Release at Healthcare.gov, the link leads you to the wrong News Release. Uh-oh, I hope that's not a sign of what's to come.
Keep it Simple
I like the clean, simple look of the site. The navigation is simple. Here is what the homepage offers:
On the left, you select your state from a drop-down menu, under  Explore your coverage options
You select a description from eight categories that best describes you (in my case, it was Small employer/Self-employed)
Next, you select from a list that best fits your situation (in my case, it was I'm self-employed with no employees)
It provides you with a list and instructs you to Explore these options – my options were:

Health Insurance for Individuals and Families
Pre-Existing Condition Insurance Plan (PCIP)/High Risk Pool
Finding Care You Can Afford
A Final Note
Each of the options has a Learn More button.
Health Insurance for Individuals and Families
Here you enter your zip code. It then takes you to carrier plan options available in your area.
PCIP
The PCIP option takes you to a description of the state's plan.
Finding Care You Can Afford
This takes you to a brief statement that there is a variety of places with "free or low-cost care." It has another Learn More button that links you to HHS' site, Health Resources and Services Administration and Get Health Care.
A Final Note
Here you have a single line of instructions to contact your state department of insurance for more information about available programs. It has a Learn More button linking you to a map of states from the National Association of Insurance Commissioners (NAIC) where you can select your state.
Overall Grade: B
The navigation of the site is pretty simple. There are informational links about health coverage that I did not explore extensively.
Overall, the clean, simple site does a good job. I think the Learn More buttons have more links than necessary.
I realize all the different states make this a difficult process and there is nothing simple about health coverage. But, why link from A Final Note to a page with a link to NAIC with a map to link to your state?
Keep it Clear
This is probably the most difficult challenge for HHS. There are so many moving parts to health coverage; keeping the message clear is difficult. Here are problems I encountered:
I currently have Blue Cross individual health coverage – it was not even listed as an option for me
Clicking on a plan delivers the message – Price estimates available October 2010
On some of the plans, provider networks or drug coverage information was not available
Place for comments for improving site (as offered at the top of each webpage) is not available – at least I couldn't find it
Brochures (for those who prefer that medium) is buried under Implementation and does not have a very large selection
Overall Grade: D
To be fair, HHS explains that "this tool will grow with time;" however, you really cannot evaluate your options without some kind of price estimates and not having a significant option, like Blue Cross in my area, is a major flaw.
I do chuckle that the link to their News Release links to the wrong one – been there, done that. I guess I should cut them some slack.
Keep it Uniquely Yours
The site appears to have many options for educating consumers. It has instructional videos and information targeted at specific audiences, such as retirees, individuals, small employers, health care providers and more.  It is a nice mix of information.
Overall Grade: B+
Was it Worth Making the Deadline?
I just skimmed the surface.  I applaud the effort to get information out there. Personally, I would have opted to wait until pricing estimates were available, instead of rushing to meet a deadline.
If you have the opportunity to review the new site, let us know what you think.
i-Stock Photo credit: PalmsRick