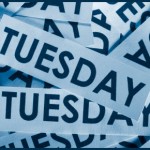 It's Health Care Tuesday over at my health care blog, Simply stated health care.
This week's post takes a page from my own health challenges to share a simple tip ~
just in time for the holidays,
Here's a sneak peek.
In this season of giving, the following health tip may seem out of place with the holiday spirit.
Put you first.
That's it. It's that simple.
We put so many barriers (real or imagined) in our way of good health.
I know. I am a recovering unhealthy addict.