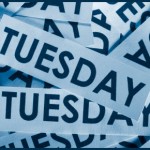 It's Health Care Tuesday over at my health care blog, Simply stated health care.
The post looks at the various reports that predict the future of employer-sponsored health insurance.
With so much up in the air on health reform, how accurate are the predictions?
Here's a sneak peek at the post.
Even non-math wizards recognize funny numbers when we see them.
Since the passing of health reform's Affordable Care Act (ACA), the estimates of U.S. employees losing employer-sponsored health insurance have been all over the board.
A McKinsey Survey reported 30% of employers will definitely or probably stop offering employer-sponsored insurance in the years after 2014
The Congressional Budget Office (CBO) Report released this month gives a worse-case scenario estimate of 20 million people losing their employer-sponsored insurance in 2019 and best-case of three to five million
The Robert Wood Foundation issued a brief that concludes thorough analysis…supports the conclusion that the ACA, as intended, leaves employer-coverage intact
Combine an election year and statistics, and often the result is funny math.