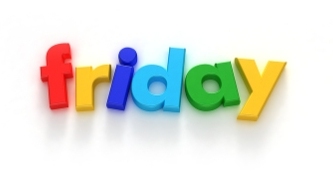 I cannot believe the day is finally here.
Friday, November 16, 2012 is the beginning of my 9th 3-Day Walk for the Cure with my Fight Like A Girl teammates.
I want to thank my generous writer buddies who came through with fabulous guest posts this week.
If you missed any, here is a quick recap.
Anne Wayman has been sharing her experience and freelance writing skills for those of us smart enough to follow her blog.
In this guest post, Anne adopts a familiar-sounding theme on keeping writing simple and clear.
Who doesn't appreciate that? Check out Anne's suggestions for better writing.
Whether you are a professional blogger or a business owner who blogs, Jennifer Mattern offers great ideas on getting started.
Maybe you have a business blog that hasn't really gotten off the ground.
Going back to basics is often a good solution to move forward.
Take a look at the simple and comprehensive list Jenn offers to make your business blog a successful venture.
I had an idea for a guest post that offered tips on finding the best online writers for your business.
What better place to go than to the Queen of online writing – Sharon Hurley Hall.
Sharon delivers solid advice for those times when you want to hire a professional for your online business writing needs.
Click on over and grab some helpful hints.
The Personal Side
Writer buddy, Lori Widmer, is another generous friend who understands our need for balance.
Her guest post offers freelancers some ideas on snatching a bit of serenity along the way.
There's wisdom in Lori's words for any profession.
That's a Wrap
Thank you once again to my guest bloggers. You are the best.
As you are enjoying your weekend, think about the San Diego 3-Day walkers for the Cure and wish them happy feet.
I return to the office of Wednesday (day before Thanksgiving-do I have timing or what?)
So, if the posts are M.I.A. for a few days, never fear, I will return.
Thank you for your support and take care.