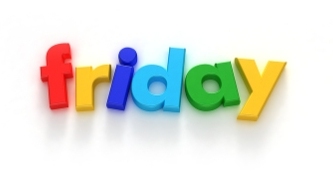 Monday here in the U.S. honors Martin Luther King, Jr.
Dr. King's death marked an era of terror in my youth.
The assassination of John F. Kennedy
His brother, Bobby
And Dr. King
As a pre-teen and teenager at the time, I remember being frightened by a world filled with such violence. Where differences meant death. I wonder if we have learned anything from those deaths.
As you move into the weekend, open your hearts to Dr. King's I Have a Dream speech of 1963.
In review of something not nearly as memorable, the following is a run-down on this week's posts.
Simply Stated Business
I first discovered SlideShare as an application option on LinkedIn.
I decided to take the leap to a paid plan with more options. This post highlights major features of the free versus paid plan options.
As I learn more about the platform, I'll share the information.
Share your comments about SlideShare and let us know if there is anything you would like to know about SlideShare.
What I don't know, I'll find out for you.
Your Business Communications Isn;t That Proprietary
Do you share your business communication freely?
Or do you feel your information is too proprietary?
Could you be putting barriers in the way of business growth?
Check out this post and see if the shoe fits.
Simply Stated Health Care
Technology in Health Care Not Living Up to Promise
Over at my health care blog, this week's post updates a seven-year-old report that predicted billions in health care savings.
It all had to do with health care going electronic.
Well, things did not go exactly as planned. Take a look at the post to see what really happened.
The Personal Blog
Staying True in a Scam-Infested World 
At my personal blog, we explore the challenge of keeping an open mind in the midst of a scam-infested world.
It's not as easy as you might think. But, I'm trying.
How about you?
That's a Wrap
If you have Martin Luther King Day off, enjoy the holiday.
We're hoping for warmer weather in the west.
How many times have you heard that particular wish associated with the West?
Have a great weekend and I hope to see you here next week.
====================
Helping you Keep it simple, clear & uniquely yours – contact me for help with your business writing needs.
=====================
BigStock Photo Credit