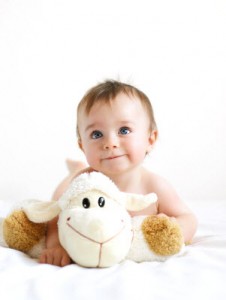 Need inspiration for a blog post?
This Friday Lite serves up some bizarre stories.
From what are the odds baby stories to just plain weird animal stories —
Here are some stories that caught my eye.
Quick – Buy a Lottery Ticket
The first story hit close to home – geographically
A woman in Meridian, Idaho had a baby January 11, 2011
"So?" you ask
She had the baby at 1:11 a.m.
That's 1/11/11 at 1:11
Come on – what are the odds? Okay, here is another baby story.
An Illinois woman had twins
One born in 2010
The other born in 2011
The baby girl came first, followed by her brother
And they say women are always late
From Babies to Weird Animal Stories
Just when we thought there could not be a stranger story than birds falling out of the Arkansas sky, along come a few doozies
Rats With Tinnitus

This story is from the National Institutes of Health.
Rebooting the brain helps stop the ring of tinnitus in rats
My question is this —
How do they know rats have tinnitus?
Cross-Eyed Opossum is New Facebook Star
A cross-eyed opossum from Berlin, Germany has over 100,000 Facebook fans
Her name is Heidi and she lives at the Leipzig Zoo
The story states the zoo has moved to protect Heidi's name and image
It's good to know marsupials have privacy concerns, too
Welcome to Facebook, baby
That's a Wrap
I definitely felt I was back to work this week. How about you?
Here's a quick peek at this week's posts.
Job descriptions containing the term social media tripled from November 2009 to 2010. As a result, there are more experts than ever. This post offers three simple tips for separating the real from the impersonator.
At my health care blog, a trip to my Mom's doctor had us looking at the ups and downs of recording blood pressure. It's enough to make your pressure rise.
And speaking of rising blood pressure, bogus web information shoots holes in your credibility. This post offers three simple steps for ensuring the bogus is kept out of your business communication.
I began freelancing in business writing in 2008. No matter how much you prepare, there are always surprises with a new career. This post shares seven of the surprises I ran into after leaving Corporate America behind.
Another week down and 50 to go.
Enjoy your weekend and let us know how 2011 is treating you so far.
Have you stumbled across any bizarre stories?
i-Stock Photo Credit: File #: 12367792
======================
Helping you Keep it simple, clear & uniquely yours – contact me for help with your business writing needs.
====================