Marketing Tools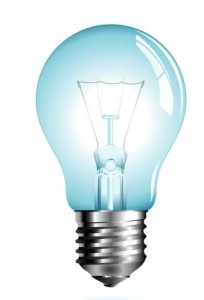 The following 10-Part Marketing Plan Process shares various forms for downloading. You can click on the prior link to go to the first post in the series.
Below are downloads for each part of the process.
Infographic: 10-Part Marketing Plan Process – This infographic kicked off the series. If you would like a high-level overview, click on the link for a quick peek.
The following are marketing tools for the rest of the series.
Additional Marketing Tools
9 Ways to Use Case Studies – Everyone loves a story and a case study goes a long way in building credibility for your product or service. Often, businesses that use case studies, place them on their website and forget about them.
Using case studies on your website is one effective marketing strategy but you get more bang for your buck when you use multiple strategies. This list shows you 9 ways you can use the power of a single case study.
If you would like more information on creating and using case studies in promoting your business, contact me. I would love to help.
3 Questions for Creating a Professional Bio – Do you hate being asked for a bio? These 3 simple questions help you create a professional bio.
If you don't want to do it yourself, I would be happy to help. Contact me for a professionally written bio.

Additional resources include a video, Creating a Better Professional Bio, and a pdf copy of the video's presentation.
 Your Litmus Test to Marketing Success
What makes the difference between a potential customer reading your business writing versus walking away? The presentation offers you a 5-part litmus test for checking your business writing for marketing success.
You can download this pdf or view it on SlideShare.
There is also a YouTube audiovisual version of Your Litmus Test to Marketing Success.
Is Your Business Communication on Track?
Do you have a plan for your business communication? No? This pdf download offers a framework for creating a business communication plan. As a bonus, it also provides questions to ask fo reviewing your plan's effectiveness.
You can also view the SlideShare version.
Both documents are longer presentations than the typical ones I provide. Consider them an alternative to an ebook. I would love to hear what you think about the format.
Slides and Handouts: The Perfect Marriage
I debated about placing this Slideshare presentation under Business Writing instead of Marketing Tools. But, then I decided that marketing is one of the points of the presentation. Handouts are more than a copy of your slides. They represent another marketing opportunity for your business.
And your slide presentation, whether educational or technical, is marketing as well. Now you know my thought process. Link to the presentation for tips on making the most of your next presentation.
Handouts or No Handouts? Do You Know the Answer?
This Slideshare presentation supplements the above presentation. It helps you determine if and when you should include handouts with your presentation.
BigStock Photo Credits