eBooks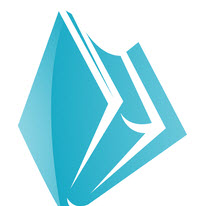 What is a business writing site without eBooks?
The theme of this site is Keep it simple, clear & uniquely yours.
If you have a topic you'd like covered, let me know. I would be happy to create a simple solution.
In the meantime, check back here as the list of available eBooks grows.  Thank you for stopping by.
Business Writing
How to Be a Business Writing MVP: Your Playbook to Better Writing – Do you hate business writing? Or do you want to improve your skills? This FREE eBook helps you up your game for better business writing.
It offers a simple 3-1-3 formula for business writing
There are tips for creating more interesting and memorable business writing
It contains online resources for your business writing needs
Your business is a valuable asset. You deserve great business writing to share it with the world. Download this FREE eBook – no signup required.
Note: All downloads available from simplystatedbusiness.com are in .pdf format. The downloads can be opened with Adobe's free Acrobat Reader software. If you do not have Acrobat Reader currently installed, you can download it from the PDF icon link below.