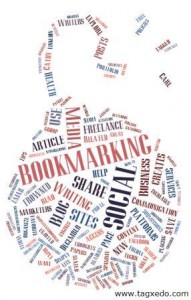 They say timing is everything.
Just last week, I created a post about social bookmarking.
I admitted I was extremely late to the game.
Turns out, that might be a good thing.
Cutting Edge
I never said I was on the cutting edge of technology.
I have this tendency to ride out technology.
I only got a microwave when it came with my apartment
I purchased a VCR (remember those?) for statistics training tapes – I needed all the help I could get
I stubbornly held out against cell phones
It's not that I don't like technology – I love technology.
I just hate following the crowd.
Late to the Party
So now that I finally decide to check out social bookmarking, I see this headline —
Doesn't it figure? My lack of interest killed social bookmarking.
Okay, it's more likely that this is another example of me missing the boat. Oh well.
The Dying Truth
The Dying title came from another well-written post from Daniel Scocco at Daily Blog Tips.
The post cites the recent State of the Blogosphere 2010 report released by Technorati
It shows Facebook and Twitter outpacing other platforms for social media traffic
By a lot – just look at that chart
There are some interesting comments from the post.
Don't be rude – finish reading mine first
Okay, if you must, I'll wait for your return
Strategic Timing
In the meantime, I decided I really am ahead of my time.
I saw the future of social bookmarking and did not waste my time
I figured This, too, shall pass
If you wait long enough, you save a lot of time and money
The truth lies in the content of one of the comments from the post.
Social media is overwhelming.
There are not enough hours in the day to stay current with all the changes and social media tools.
So, keep it simple, and just choose a few and do your best at those.
Now if I can just figure out what the heck I want to do about Facebook.
What do you think? Are social bookmarking sites dying?
Social bookmarking time bomb created at Tagxedo.com
======================
Helping you Keep it simple, clear & uniquely yours – contact me for help with your business writing needs.
==================