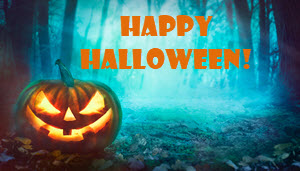 What does a video tip have to do with Halloween?
For some blog owners, it could be a shared fear.
Fear of the unknown (why do they open that door?)
The fright of uncharted territory
Or the fear of missing out
Since I first posted this video on October 31, 2011, not much has changed in the video-making department for me.
My YouTube account opens with the creaky, spooky sound of inactivity
I recently started experimenting with explainer videos
However, I believe the video below is the only one where I appear on camera
You'll understand why when you watch it.
Number 1 Video Tip
What would be your #1 video tip?
Ready for Your Closeup?
My lack of onscreen time is not because of fear. At least I don't think so. I used to be quite the ham in my corporate days.
However, my serious lack of editing skills could be quite scary with my current senior citizen status. Ha!
Embrace the fear. Step up to today's generation's love of all things video. Be yourself.
Do you create videos?
Do you star in them?
Share your favorites in Comments
====================
Helping you Keep it simple, clear & uniquely yours – contact me for help with your business writing needs.
=====================
{ 16 comments }