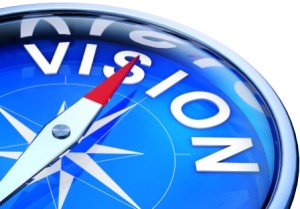 Do you view a vision statement as a silly exercise?
What purpose could it possibly serve?
In Part 1 of the 10-Part Marketing Plan Process, I'll see if I can make a believer out of you.
Vision Defined
Your vision statement identifies what you want your business to be. It combines your hopes and passion with a dream destination.
If you don't know where you're going, how will you get there?
 Does Your Vision Statement Reflect Your Dream  shares the following.
Benefits of a vision statement
Questions for consideration
Examples of vision statements for well-known companies
In my goal to simplify the 10-Part Marketing Plan, I developed the following SlideShare presentation. I hope it helps you discover your own kind of success.
Let me know in Comments what you think.
You can also use the sign-up box in the sidebar to receive updates.
Your Vision to Success: Capturing the Dream